If your kids spend every minute of their spare time in their bedroom playing video games, have a look at this list of the best gaming chairs that provide support as well as comfort, from pillows that protect their neck and lower back to backrests to improve their posture.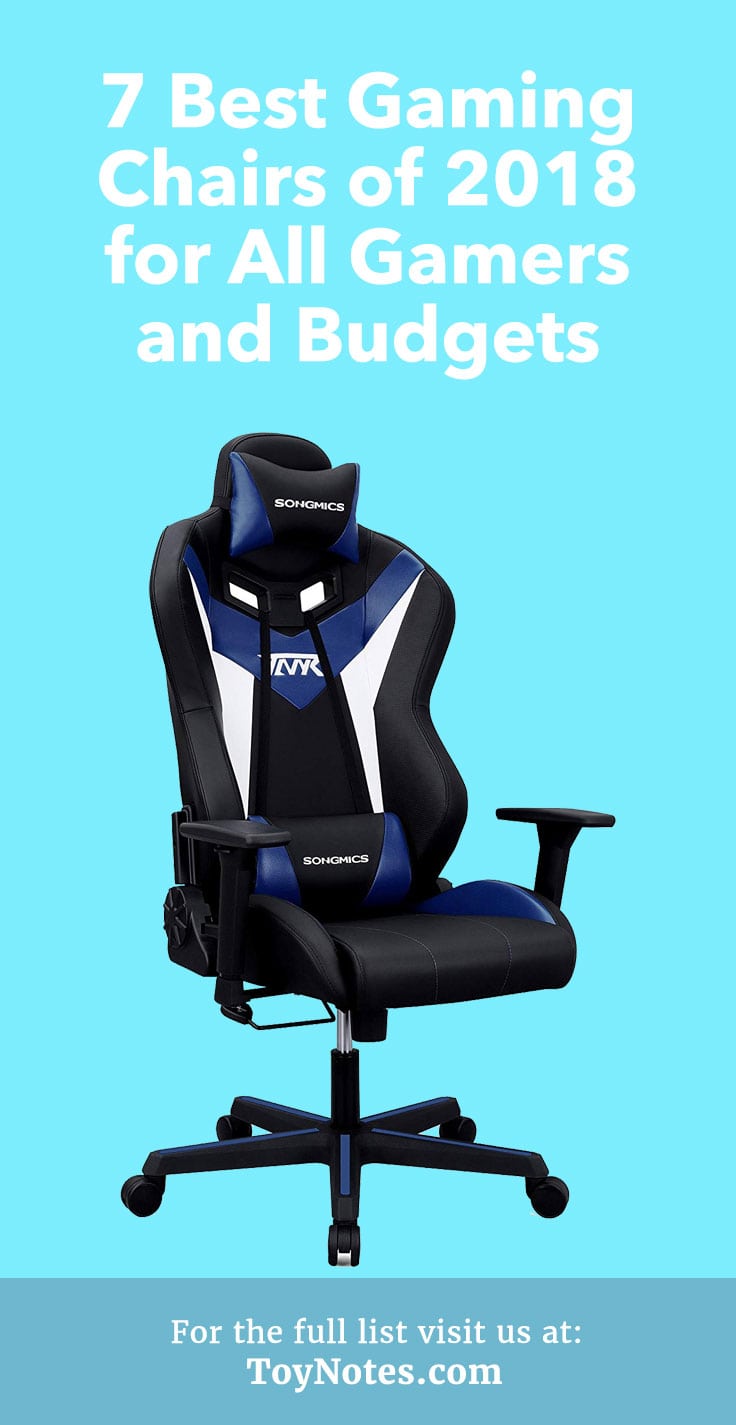 Essentials Racing Style Leather Gaming Chair
This racecar style gaming chair puts kids in the driving seat – with adjustable arms and a padded headrest, they'll be able to take the wheel feeling comfortable and in control. The smart leather chair will also look cool in your child's bedroom or playroom (as well as in your home office).
$139.97
BestOffice High-back Gaming Chair
Kids can kick back and play their favorite video games in this reclining chair – the high backrest molds to the shape of their back, protecting the length of their spine, so you don't need to worry about hours of gaming affecting their posture, at least.
Prices Vary
GTRACING High Back Gaming Chair
Kids are sure to win the race in this GTRACING e-sports chair, which is one of the best gaming chairs for hardcore gamers. With cushions to provide support for their neck and lower back, they can ramp up the horsepower whilst still enjoying a comfortable ride.
Prices Vary
Merax Swivel Video Rocker Gaming Chair
It may not have go-faster stripes, but this gaming chair with breathable cotton padding reclines to varying angles when kids need to pick up the pace. The minimalist style of the chair will fit with the décor in your home office or even your living room.
Prices Vary
HOMY CASA Leisure Recliner and Ottoman Chair Set
They might have just come under fire, but kids will remain calm and relaxed whatever the score with this gaming chair and ottoman. The back of the chair reclines at angles between 90 and 145 degrees so kids can find a comfortable position from which to fight back.
Prices Vary
SONGMICS Extra Big & Thicken Gaming Chair
Designed to combat tiredness when looking at a screen, this chair protects the neck and back with cushions to support kids' head and lumbar. The chair also tilts backwards to provide relief for kids' legs after they've been glued to the same spot in front of the TV for hours.
Prices Vary
GreenForest Gaming Chair
This gaming chair can be adjusted from top to bottom to make sure kids can optimize their set up so they're prepared for whatever move their opponent makes. The padded, cushioned seat is made from memory foam that won't distort after long periods of use.
Prices Vary
3 Diy Video Game Themed Lamps
Easy Diy Portal Companion Cube Pendant Light
Your little gamer will go crazy for this Portal Companion Cube lamp for their bedroom or playroom – check out the post to find out how to make it. There's a link to a ready-made Companion Cube you can buy, or you can have a go at making one yourself.
Diy Super Mario Piranha Plant Lamp
Have a look at this post to see how you can give a $10 lamp a fun piranha plant design for Super Mario fans. The focus of the article is not on getting the paintwork perfect, but just creating a lamp that kids will love, which any busy parent will appreciate.
Diy Super Mario Bomb-omb Lamp
Kids who can't get enough of Super Mario will be begging you to make them this Bomb-omb lamp to brighten up their bedroom. And with simple instructions to follow, as well as photos to show the steps at each stage, it couldn't be easier to create with this post.
(You may also like:
37 Must-Buy Stikbot Toys (Create, animate and share!)
)
---